This time of year, everyone enjoys being outdoors with their dogs including at dog parks. And, while it can be a lot of fun, it can also be very problematic. An aversive experience for your dog can occur very quickly, and can have long term impact on your dog's emotional well being. Do you know how to recognize when your dog is in trouble, or when your dog is doing the harassing?  Do you know when your dog is communicating that he is uncomfortable with whatever is happening in the moment or when he wants space?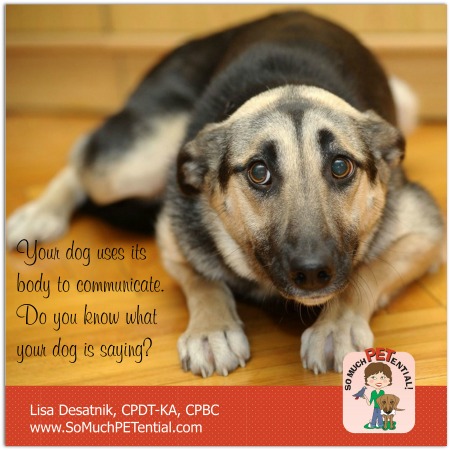 Below are some videos that show and explain how dogs communicate, dog body language, dog avoidance behaviors. They are well worth your time to watch, and then practice learning what your dog is trying to tell you and others.
Can I be of further help to you and your pet? Please contact me here!
If this is helpful to you, please consider sharing it.