What is reinforcement?   Simply stated, a reinforcement is a consequence of a behavior that increases the likelihood of a behavior happening again, and even strengthening. But not all reinforcement adds to the animals quality of life.
Positive Reinforcement or R+ are consequences such as food, play, or other fun interaction. These are consequences of value that are added to the animal's environment.
Negative Reinforcement or R– are consequences that re removed from the environment. Some examples include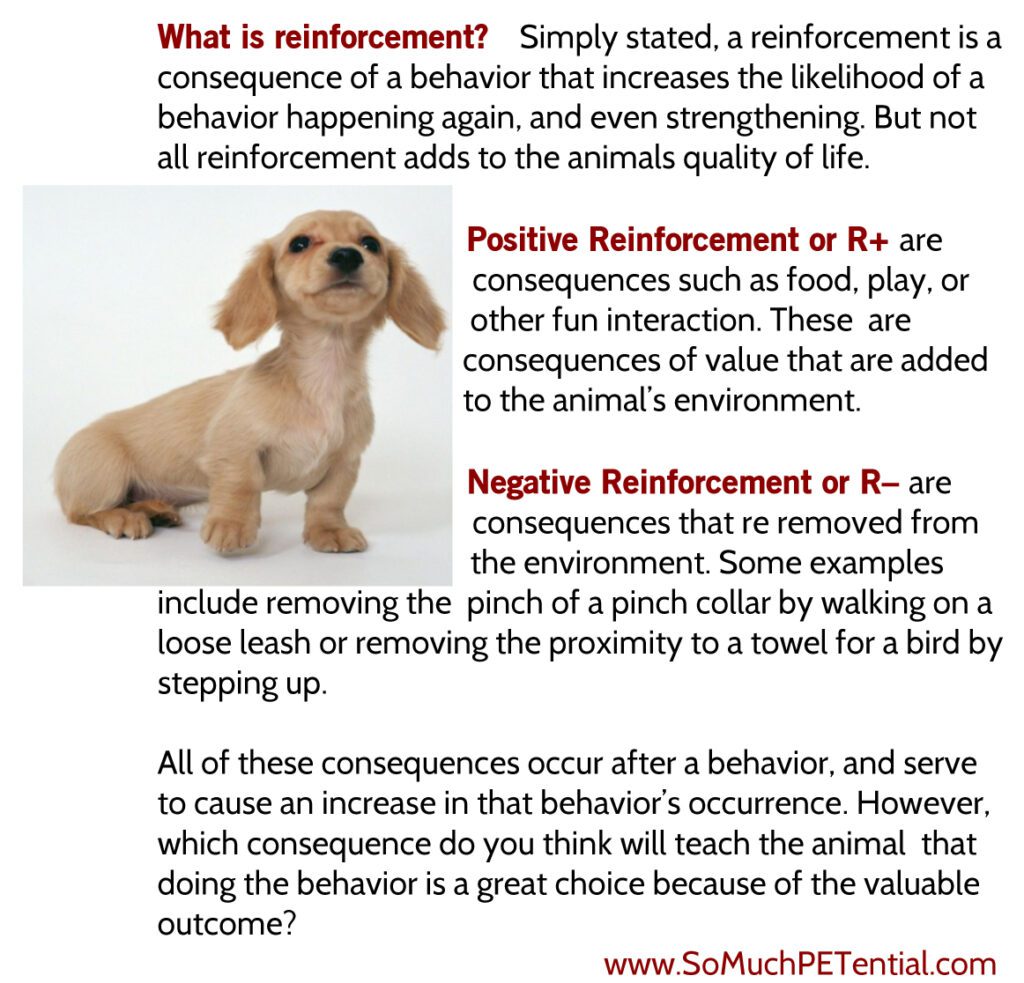 removing the  pinch of a pinch collar by walking on a loose leash or removing the proximity to a towel for a bird by stepping up.
All of these consequences occur after a behavior, and serve to cause an increase in that behavior's occurrence. However, which consequence do you think will teach the animal  that doing the behavior is a great choice because of the valuable outcome?
If this is helpful to you, please consider sharing it.