Each year millions of visits to emergency rooms are due to dog bites, and often times children are the most likely to get bitten…frequently by their own or a neighbor's dog. But bites do not happen out of the blue and they can be prevented.
I hope to help set kids and their pets up for success and prevent bites through my educational programs  called 'My Dog's Super Hero.'
About My Dog's Super Hero
Your Child's Own Private Dog Training Lesson
If you have a child and a dog, this could be the most important 1 1/2 hours you spend with them.
In the privacy of your own home, I teach kids (ages 6 to 10 are best for this) basic information about the do's and don'ts of being a fun and safe dog playmate, being a positive dog teacher, and being an empathetic and responsible dog friend who understands dog communication.
Participants of My Dog's Super Hero are given fun handouts and activities to do with parents to practice being a positive dog teacher and friend.
It is a one and a half hour program offered in your home for up to three children plus parents or guardians. This is recommended for children over six (6) years old.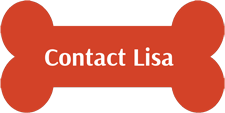 Group Lessons
Additionally, I can come and speak to your class or group of children (ages 6 to 10) about being a dog super hero.
Please click here to read my blog posts relating to kids and dogs.
Please click this link to download a fun activity sheet packet that teaches kids about dog safety. Dog Safety – activity sheet for kids
Kids and Training
Andrew helps demonstrate a great, easy behavior kids can teach their dog…hand touch or hand targeting. For information on teaching hand targeting, please visit my blog post.
Bite Prevention
If this is helpful to you, please consider sharing it.