Most of my blog is about dog training tips; however, I thought I'd share this post from Facebook about one of my clients. I am very proud of this boy (and his people)! I really wish I had taken a video from my first visit. They had just adopted him. He did not have an understanding of his bite strength and no tolerance for frustration. He was not aggressive meaning he would not growl, bite, lunge with intent to create distance, harm or protect, he simply was a dog who didn't understand this concept of self control. I remember him being in the room and if ignored, grabbed your arm or your clothing and broke skin. Today this guy is one heck of a student. Clicker training and shaping him is so much fun. Sunday we worked on his laying down and staying with a knock on the door – something that was out of the question before. Seeing that learning process is just the coolest thing. Great job Valerie!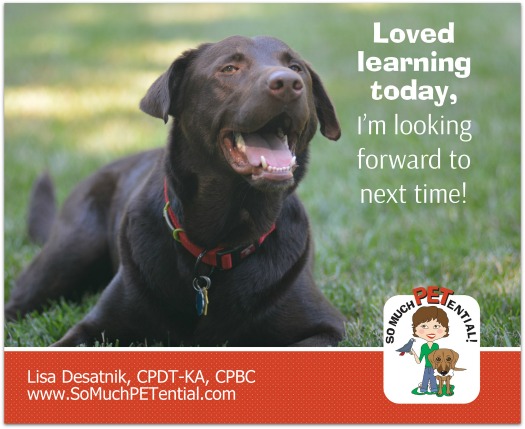 Can be of help to you and your pet? Please contact me!
If this is helpful to you, please consider sharing it.