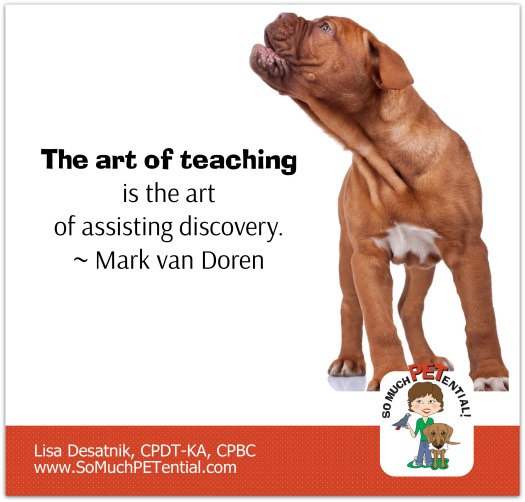 I love this quote. When you think about teaching and training as inspiring discovery, it puts you into such a positive mindset. It is exciting. It is fun. It makes you smile. And, when you think this way, you have a much better chance of infecting your student with those same perspectives. Today, let's build discovery!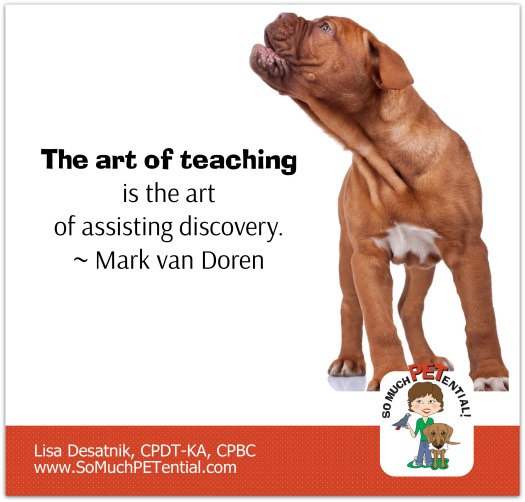 Can I be of more help to you and your pet? Please contact me!
If this is helpful to you, please consider sharing it.