Parents, a reminder that dogs – like all animals – learn positive or negative associations based on past experience.
Please teach your kids that instead of giving head locks and big bear hugs that can make dogs uncomfortable, to be a dog Super Hero, they can sit next to their dog, give him a rub on his neck and give him a treat from their open palm.
I teach these lessons and more in my My Dog's Super Hero Class, a unique one hour class for children ages 6 to 10 and a parent. It could be the most important hour you spend together to help your child have a long lasting positive friendship with your dog.
My next class is January 23 at United Pet Fund. Please click here for info & to register.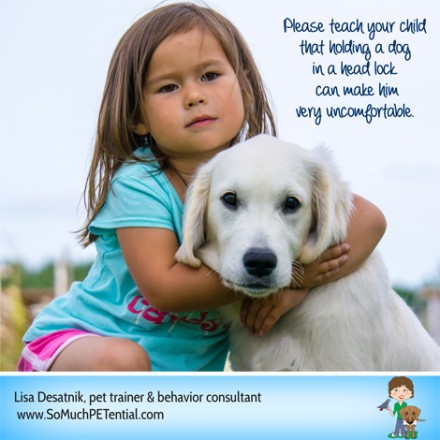 If this is helpful to you, please consider sharing it.