Most of my posts have to do with pet behavior but this story is one that I really wanted to share.
This sweet little girl named Bridget (the dog on the left) called the Animal Care Society of Westport Rd in Louisville home for nine years. Through time she grew shy and hesitant, and kept getting overlooked by potential owners..until a woman with a heart to see past what others viewed as weaknesses came by. Sherrie and her son, Ryan, came to visit Brigett for several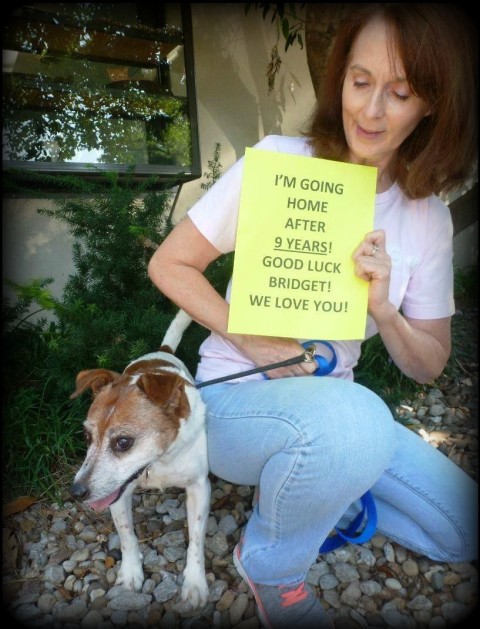 weeks.
Bunny Zeller of the Animal Care Society told KPHO Wave 3 News: "She (Sherrie) was coming constantly and spending time with her. She walked her some to where she built Bridgette's trust up of her. By the time they left, Bridgette was all over her, kissing her and licking her," Zeller said.
Bridgett officially found her forever home on August 27, 2015. "It just makes me want to cry because you think how many times someone walked by her to get a younger dog," Sherrie told KPHO.
Here is to happy endings!
If this is helpful to you, please consider sharing it.