Does your dog LOVE running out the door to play outside in the spring?
GREAT opportunity to practice sitting until released with a cue.
PRACTICE:
IF Fido sits until released THEN it's time to play outside. IF Fido gets up early, that opportunity is gone.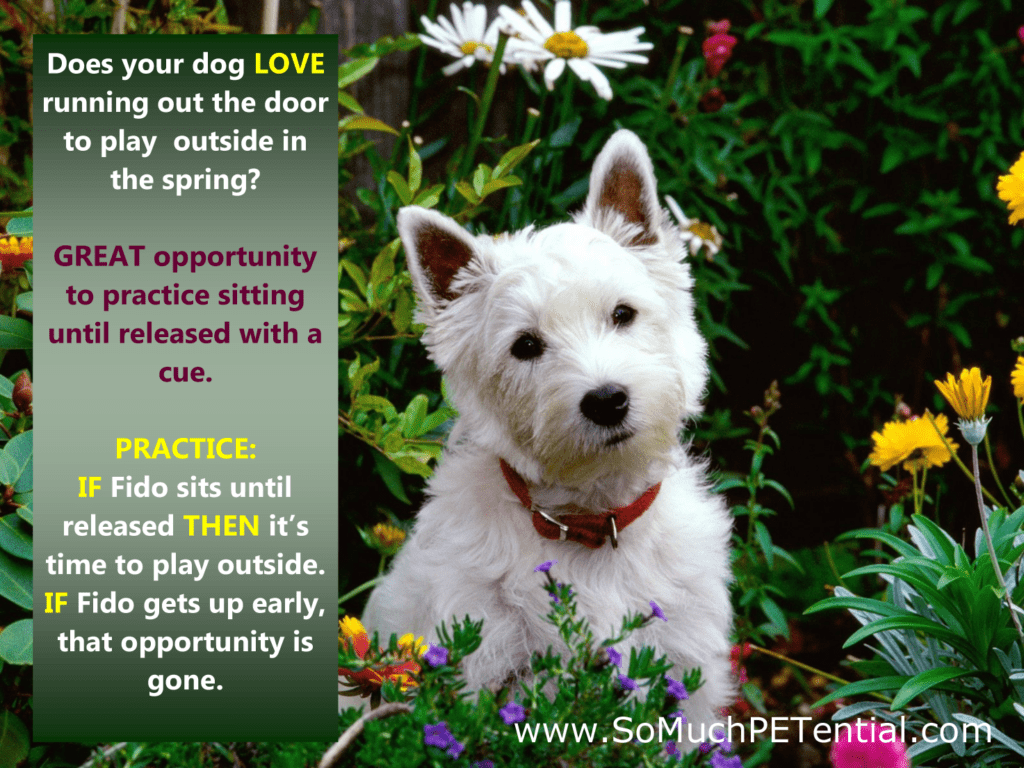 If this is helpful to you, please consider sharing it.