A dog, puppy, parrot and other pet training tip:
A reminder to you – when you are teaching your pet, have in mind what that behavior should look like. If you don't have a clear idea, it will be really tough for your non-human animal to do what you want him/her to do.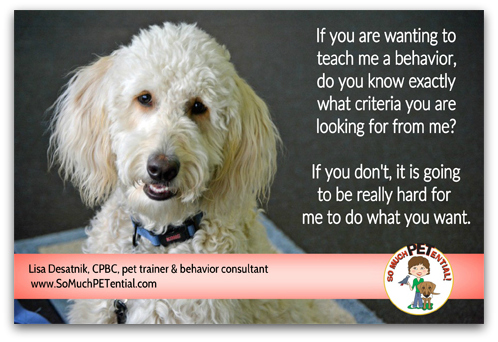 If this is helpful to you, please consider sharing it.