I love hearing about how people with a passion are making a real difference. When I was at the SPCA Fur Ball, I learned of one woman…Christina Hamberg.
Each year the SPCA Cincinnati presents its P.B. Johnston Humane Care Award to an outstanding member of the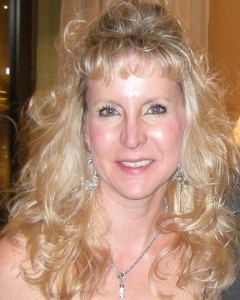 community for his or her dedication to animal welfare. Christina was that member this year.
Her  first contact with the SPCA was in the 1990s when she volunteered to walk dogs. But she didn't just walk any dog, Christina sought out those who had been at the shelter the longest. And, when she was there, she took note of the litters of puppies in need of love and began outreach to find foster homes.
Sheltered Paws Dog Rescue
Christina's passion led to starting a non-profit of her own, Sheltered Paws Dog Rescue, to save shelter dogs requiring temporary foster home and then place those dogs in permanent homes; and to partner with the SPCA Cincinnati to promote the place of their dogs with disabilities. Over the last 15 years, her rescue has fostered and helped nearly 12,000 animals.
Sheltered Paws Mission: To develop trust and love with a dog that needs to be reminded that many humans can and will take good, loving care of it for the rest of its lives. To then find loving homes for these previously abused, abandoned, sick, neglected and confused dogs. To give the dog a solid re-start with behavior, health, and trust. To spay/neuter our rescued dogs of age to stop the cycle of unwanted litters.
If this is helpful to you, please consider sharing it.