I see and hear the word 'tolerant' a lot when it comes to talking about dog companions; and thought I'd dedicate this post to sharing some thoughts on the subject, and why, even tolerant dogs need human advocates.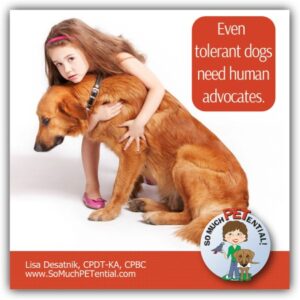 If you do an internet search, there are pages of websites that list the best dog choices for families with children, often talking about the breeds that tend to be the most 'tolerant' of behaviors kids may likely do to and around them. One site talked about the inquisitive nature of kids and how they may be inclined to poke or prod a dog, making an extremely calm or tolerant breed a must. I read on another site how dogs that grow up in a house filled with children are bound to be social, tolerant and reliable.
So, let me stop here and talk about the definition of tolerance. These are a few of the descriptions I found in Merriam-Webster: the capacity to endure pain or hardship; the act of allowing something; the capacity of the body to endure or become less responsive to a substance or a physiological insult especially with repeated use or exposure.
That definition in and of itself is enough to give you pause when you are valuing that quality of tolerance in a pet. Let me repeat two phrases that stand out to me…"the capacity to endure pain or hardship" and "the capacity of the body to endure a physiological insult."
So, when you think about it then, what you are looking for in a tolerant dog is one in which you can do things to it that may be uncomfortable, scary, inconsiderate, or irritating…things that you would not like to have done to yourself, or your child…where your expectation is for your pet to lay or stand still with relaxed body muscles.
I know there are many well-intentioned and thoughtful parents and pet caregivers who may have never thought about it this way, which is why I hope to give you a new perspective.
I have talked to a number of dog owners who have shared information about their dog who has growled or even snapped at someone – often, but not always – a child. While their circumstance varies, many of their stories have a common theme. Their otherwise gentle dog that solicits head rubs, ball tosses, and treats suddenly growled or even snapped at a hand or body within reach. The story often includes something like, "he was never bothered by that before."
(Please note that a sudden change in behavior can also be indicative of the onset of a medical condition. That should be ruled out. This post is only addressing tolerance as it relates to tolerating the behaviors of others.)
One family brought home a golden retriever because everything they had read indicated that breed of dog was very sweet to and 'tolerant' of children. Another had a bulldog because that breed was supposed to be calm yet courageous and fun.
Looking at the breed consideration, a problem you run into with generalizations like that is the fact that really behavior is the study of one. Even within the same litter, there can be vast differences in the temperament, health, and other behavioral tendencies – just as within a human family, every sibling has different interests, abilities, and even intellects. Also, certain traits may be passed down from the parents. Behavior development is a combination of both genetics and environment (learned behaviors). This is why it is so strongly stressed the importance of early socialization, managing your puppy's world, training with positive reinforcement, and teaching children appropriate ways of interacting with your dog or puppy.
A mistake that is commonly made when a dog or puppy is brought into the home because it has been determined to be 'tolerant' is that people often expose that dog to a lot of things that a dog would not necessarily enjoy. They allow (and sometimes even encourage) kids to bear hug, jump on or over, lay on top of, or chase their dog. Kids may take toys away from their dog or encroach on their dog's personal space. Kids may push a dog or pull its collar or ears. Kids may reach into a dog's bowl and take food. The list can go on.
The thing is, is that, even if a dog will 'tolerate' those things, meaning the dog will continue to lay still or slowly move away, chances are your dog is exhibiting body language that says it is not feeling comfortable in that moment such as licking its lips, looking away, rolling over on its belly, etc. At some point, your dog will reach its limit and have to say, "that's enough!" in the only way a dog can communicate – with its body. That surprise growl, snarl or snap that seemed to come out of the blue, really was not out of the blue at all. It was an escalation of your dog's attempts at communicating how it is feeling in that moment to humans who pushed well beyond the comfort zone. And yet the dog is often blamed for what happened.
On a related note, there are many families and caregivers who expect their dog to maintain loose body muscles, lay still, walk on a loose leash in a highly exciting environment with screaming, rapid movement, dogs off leash, or high value food or toys when that family or caregiver has not sufficiently taught their dog how to do the behavior that is expected of it at that time. For any dog or puppy, self-control is not something they were born understanding. It is something they need to learn through experience. And please be fair – if you are going to teach your dog to do a down/stay, be your dog's advocate and do not allow anyone (including children) to do anything that would put your dog in jeopardy or cause your dog to be uncomfortable while in that position.
Sometimes it takes only ONE bad experience for a dog to learn that something or someone is causing bad things to happen.
On the flip side, a dog with a very full positive reinforcement bank – meaning a dog whose life is filled with positive outcomes to behaviors and a dog who has many positive experiences with people and environments will be more adaptable and able to maintain 'tolerance' through a mild set back.
While I absolutely agree it is due diligence for a family to select a dog or puppy with behavioral traits that will be well suited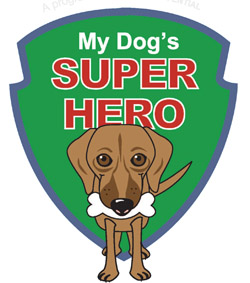 for that household, if you choose a dog for 'tolerance' I encourage you to still be your dog's advocate. Help your dog to succeed by teaching it behaviors and rules that are important to you and your lifestyle. Teach your children (and yourself) how dogs communicate feelings, and respect those feelings. Teach your children and guests what is and is not okay to do to and around your dog, and directly supervise kids with your dog.
You will be doing a lot to help prevent dog bites, strengthen your dog's relationship with your family, and add to its quality of life.
Want some help teaching your child about being an awesome dog friend? I offer a unique class for kids called My Dog's Super Hero where I teach them the basics of being a fun, safe and positive teacher and friend to their dog.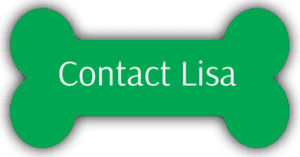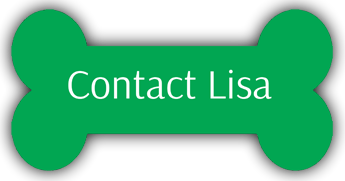 If this is helpful to you, please consider sharing it.