When we share our homes with animals who speak a completely different language than we do, misunderstandings can happen so easily and with misunderstandings stress, anxiety and even aggression can easily erupt. I spoke with residents yesterday of a local retirement community where many people share their apartments with furry companions and much of that discussion ended up focusing on how dogs share their feelings. It is so important that I wanted to share it here also. Below is a description of some dog language.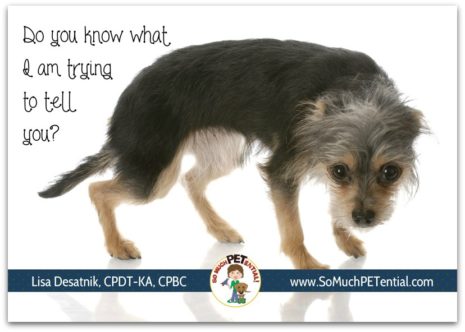 Happy
Relaxed body muscles are a sign of a content dog. On its face, the corners of its mouth may be open or turned upwards slightly and it may be panting; its ears will be held neutrally; and its eyes will be normal shaped. While dogs perceive looking directly into each other's eyes, they have often learned that looking at humans is a good thing (because we teach them positive outcomes occur when they do) so a happy dog may look at your with relaxed muscles. As for its body posture, a content dog will have overall loose muscles and be balancing on four legs. (Note that if it is happy AND in a playful mood, it will not be balancing on all four legs, but rather may have exaggerated movements WITH loose muscles.) Its tail may sway gently from side to side, curl loosely, or be held neutrally.
Excited
An excited dog will be alert and focused. Its eyes will be directed toward the stimulus it has detected. Its body will be natural in size but its weight may be centered over its rear or front legs as it readiness itself for movement. Its ears will be up, tail will more than likely be held high (with or without a wag), and mouth will often be open – even barking.
Aroused
An aroused dog is intensely focused on something and ready for action. Signs to look for include:  ears forward or flattened, a closed or tense mouth, body weight on all four legs, a tail held high or a low, a very deliberate tail wag, tense eyes directed at what it detected, and raised hair on its back. Arousal can indicate alertness, excitement, fear or aggression; and body language will differ depending.
Fearful
A fearful dog will try to look small, and may hunch over or cower close to the ground. Its tail will be held low or will be tucked between its back legs; and it might have its weight on its back legs to be ready for a quick escape or on its side legs to recoil; or it could either be moving quickly back and forth in hyper vigilance or moving slowly.  Its muscles will be tense. It could either look away from the aversive stimulus or look at what is scaring it. On the face, its ears will probably be flattened; its eyes may be smaller than usual or may show the whites of its eyes; its mouth will probably be closed and its lips may even be pulled back slightly. It may also flick its tongue or do an exaggerated yawn. The dog may also exhibit displacement behaviors – behaviors that are normal except at a time of conflict – such as yawning, licking of lips, sudden scratching or sniffing of ground, wet dog shake.
A fearful dog could escalate too to a growl, bark or worse if there is no escape. A fearful dog is more likely to try to get distance when possible, but if that is not possible, may snarl, growl, snap or bite. Sometimes that dog will wait until the animal or person is moving away, before quickly darting out to nip them from behind.
Imminent Bite
If the dog freezes and becomes stiff, stands with its front legs splayed and its head low (or could be held high) and focused on you, shows its teeth and growls – stop interaction immediately, look away and give the dog a chance to leave. Do not approach the dog, talk to him or make eye contact. If you are trying to get something the dog has, it is best to let it go. Among other warning signs of aggression:  raised hackles (fur along its spine), possible wrinkles around its mouth, tail tucked and stiff or held high and stiff, mouth corner pulled back, its body weight could be over his front or rear legs depending on the situation; and it will usually growl, snarl or bark.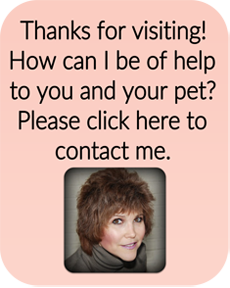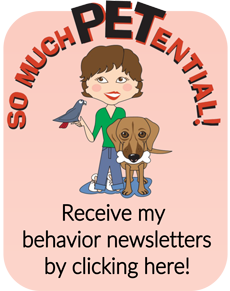 If this is helpful to you, please consider sharing it.