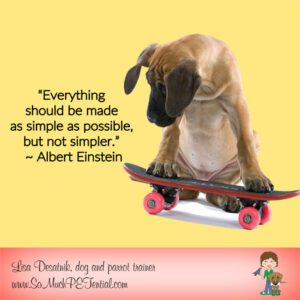 Such a great quote. It reminds us, as our pet's teacher it is our job to do what we can to help our pets to succeed. Ask yourself these questions:
Am I teaching in an environment where my pet is not too distracted?
Do I have high enough value reinforcers?
Am I breaking down the lesson into small enough steps?
Do I know what behavior criteria I am looking for?
If this is helpful to you, please consider sharing it.