What a terrific group of dog Super Heroes! It was so much fun teaching them about being a positive teacher and friend to their dog…with Zurie and Hannah's help. Thank you so much to Cincinnati Sports Club for having us…and being proactive in wanting to teach kids and parents these important lessons. AND thank you to the parents, for taking time away from your Saturday to be there!
My unique My Dog's Super Hero is a beginner dog training class for Cincinnati area kids to learn about how they can be an awesome dog friend, teacher and playmate. With demonstration dogs, I teach them (and their parents) how to interact appropriately with their dog, how dogs communicate, and how to be a positive and responsible teacher to their friend.
If you would like to learn more about having me teach my class for your organization or group, please get in touch!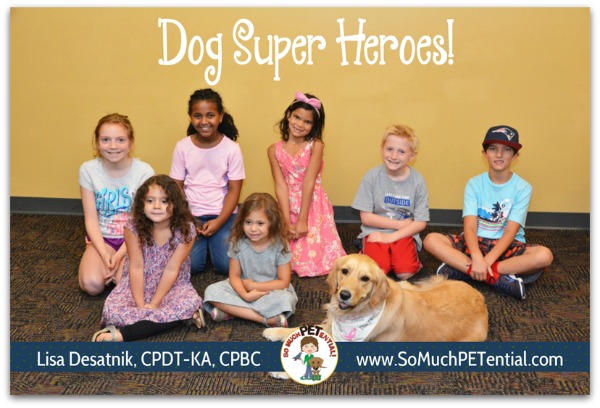 If this is helpful to you, please consider sharing it.