Looking for a good book to teach your kids about being a dog friend? What makes Good Dog! Kids Teach Kids About Dog Behavior and Training different is that it is written by kids for kids. Evelyn Pang and Hilary Louie began writing this book when they were 9 years old, and it was published when they were 14. In a simplistic style they explain how dog's communicate and how to train dogs in positive ways with positive reinforcement.
I love the whole idea for a book like this.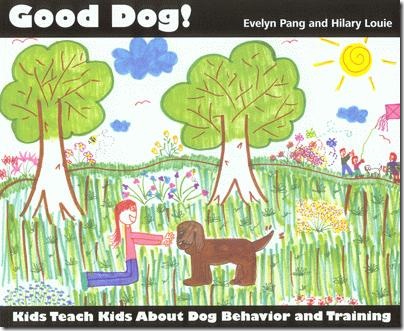 If this is helpful to you, please consider sharing it.